JCPenney Department Store

The Company
JCPenney is a midscale American department store chain, founded in 1902 in Kemmerer Wyoming by James Cash Penney (the brand's namesake, under which the company was incorporated in 1913.) JCPenney operates around 650 locations in the United States and employs more than 50,000 people. The store sells clothing for men, women, and children, jewelry & accessories, cosmetics, home goods, appliances, furniture, decor and more. Many stores also feature salons, optical centers, portrait studios, and Seattle's Best cafes. JCPenney owns multiple exclusive brands, such as Ambrielle®, Liz Claiborne®, Stafford®, okie dokie™, American living™, St John's Bay®, and Worthington™

Most JCPenney stores are located in suburban shopping malls. Before 1966, most of its stores were located in downtown areas. As shopping malls became more popular during the later half of the 20th century, JCPenney began relocating and developing stores to anchor the malls. In more recent years, the chain has continued to follow consumer traffic, echoing the retailing trend of opening some freestanding stores, including some next door to competitors. In 1998, JCPenney launched its website, which has grown to be one of the most popular e-department stores on the internet; currently ranked within the 1,000 most popular websites, seeing 40 million visits per month.
In May 2020, JCPenney filed for Chapter 11 bankruptcy protection. Later that year, in September, the company was purchased by Brookfield Asset Management and Simon Property Group for around $800 million in cash and debt. Two months later, the deal was approved by the U.S. bankruptcy court for the Southern District of Texas. Since then, JCPenney has thrived. The company has made a strong effort to streamline its catalog, optimize its online shopping experience, and improve its catalog by catering to its customer's tastes. Despite the chapter 11 in 202, the company remains one of the strongest, most profitable, and most popular department stores.
The Store
JCPenney offers all kinds of clothing, for all different seasons and occasions, for Men, Women, Children, and babies. The clothing covers a full range of occasions, from lounge and sleep wear, to formal attire; everything from pajamas to women's gowns and men's suits. While JCPenney is not a luxury department store, they offer a large selection of luxury clothing and jewelry. The prices tend to be lower than most department stores, but with no commensurate drop in quality, making JCPenney one of the best value department stores in the market, a reputation to which JCPenney owes much of its popularity. In addition to the already reasonable prices, the almost always has a large portion of its catalog on sale.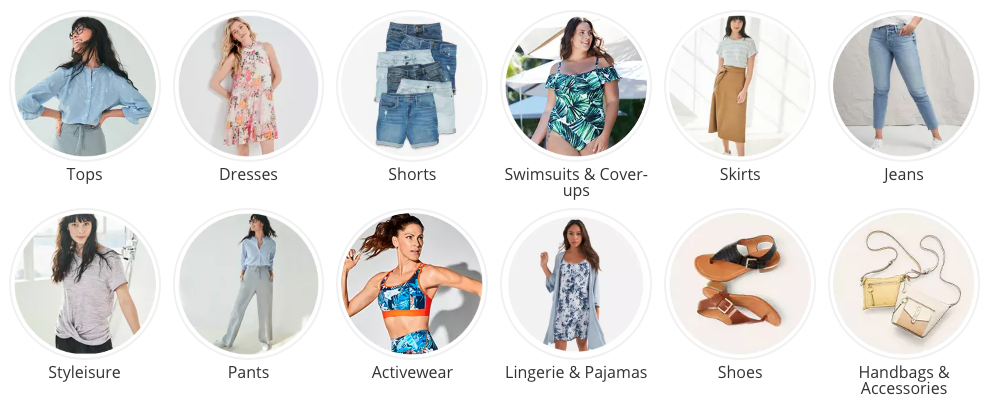 The many departments at JCPenney are extensively populated with products, each offering the selection of a standalone store. Be it jewelry, furniture, home goods, decor, or any other of its many sections, each department offers a vast selection of high quality items, making JCPenney a one-stop lifestyle shop. All departments offer items from a long list of brands, including many exclusive in-house brands whose popularity have reached that of the department store itself.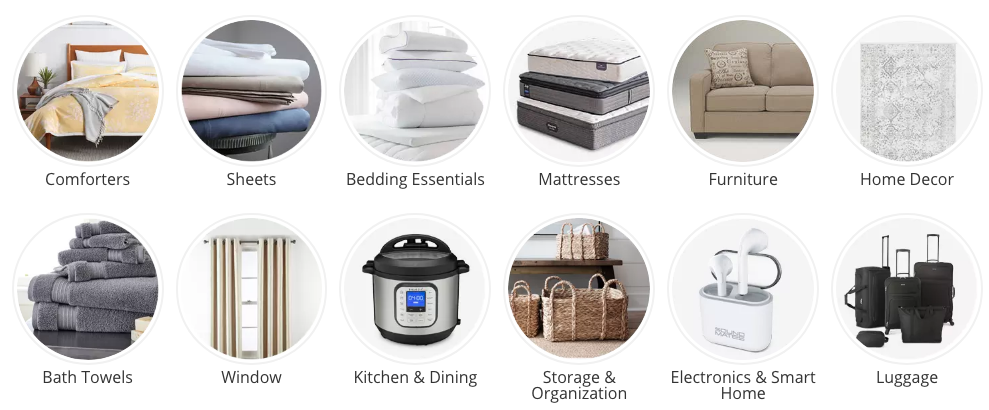 The website is a highly organized and streamlined catalog of the company's products. The online selection is significantly greater than that of any given brick and mortar store, as the entirety of the catalog is available online. In its effort to be strong competitor in the online market, JCPenney has developed its website into a highly organized, user-friendly shopping portal with a truly enormous selection. Shoppers can filter and browse by department, gender, occasion, style, color, fit, size, pattern, price, and many other options. In an age of Amazon Prime, the online store also offers some competitive shipping options, like free same day pickup at stores, expedited shipping, and even free shipping on certain orders.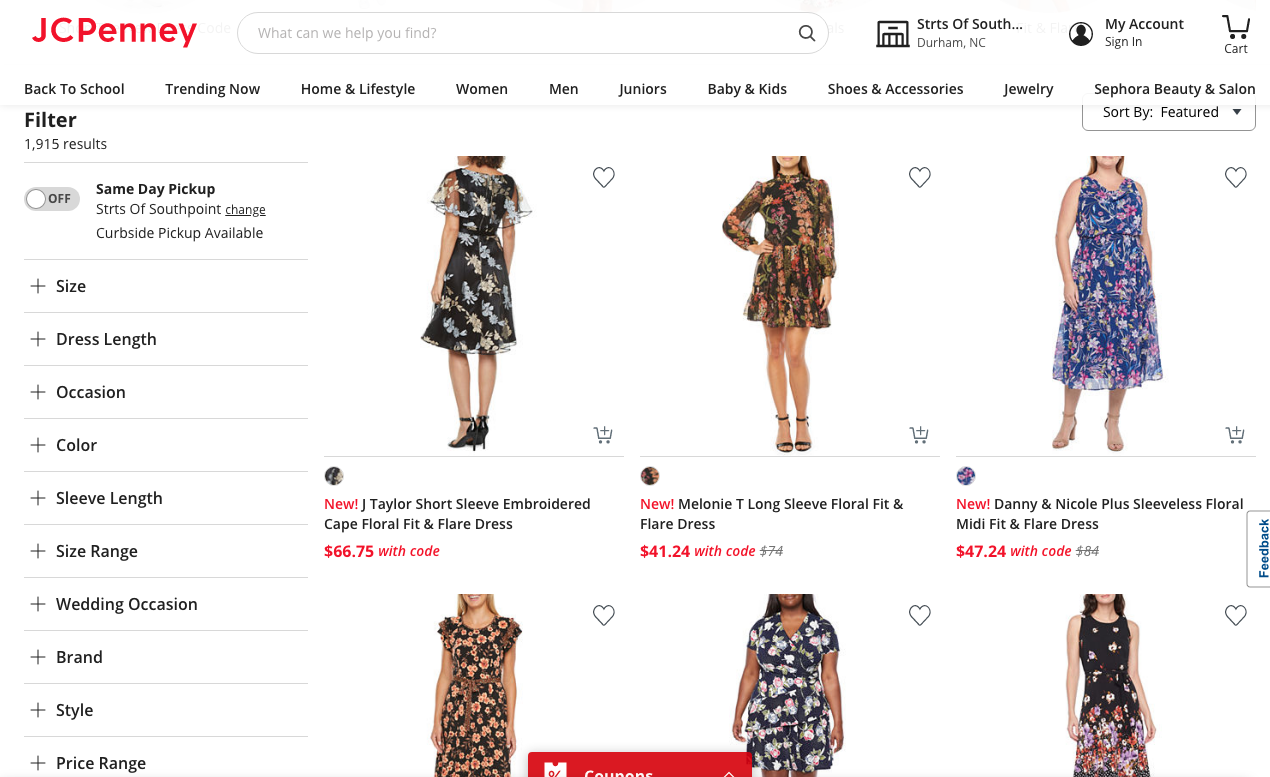 Mission Statement
From the website: "JCPenney's history is bound to the legacy of our founder, James Cash Penney, who established honor, courage, service, and cooperation as guiding principles in the life of a JCPenney associate. These values have been at the forefront of our Company history and continue to guide us into the future."