The Company
Known for their intense marketing campaigns highlighted by a yearly catalog and fashion show, where supermodels dubbed "Angels" highlight the show, Victoria's Secret sells lingerie, clothing and beauty products. Roy and Gaye Raymond created the lingerie powerhouse with 5 stores in 1977, selling the business to Leslie Wexner in 1982. The company expanded exponentially, and by the early 1990's there were 350 stores, and Victoria's Secret became the largest lingerie retailer in the United States. The Victoria's Secret Fashion Show was created at this time, and Victoria's Secret rolled out a line of cosmetics and fragrances, as well as their "miracle bra."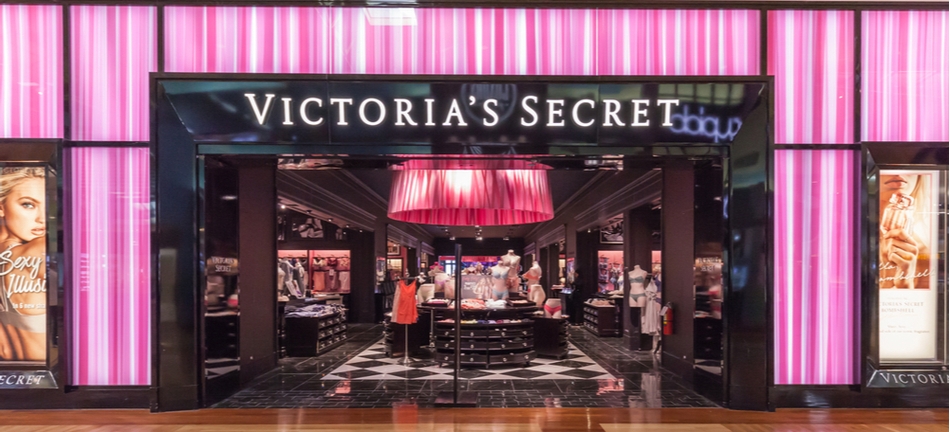 The company continued to grow, and in 2002 they added the PINK line, which caters to a younger demographic. They expanded internationally in 2008, starting with company-owned stores in Canada and the UK, airport shops, and franchises located in major cities around the globe. As of 2020, Victoria's Secret is the most popular underwear and lingerie brand in the market. The website alone is ranked in the top 1,500 sites for traffic, seeing around 30 million visitor a month.
The Stores
Victoria's Secret stores can be found in traditional malls and open-air shopping centers, selling fragrances, cosmetics, lingerie, and sleepwear. Their number one item is lingerie, but they are also known for Victoria sports, their line of activewear, as well as bath and body products and accessories. They also feature a swim line that is helping many women look and feel their best in the pool.
Shopping at a brick and mortar Victoria's Secret store is, by its very nature, an intimate situation, and the associates are trained to be empathetic and supportive for those who choose to shop in person. Whether women who are shopping for items for themselves, or men who come in to choose an item for a loved one, the comfortable in-person shopping experience is integral to Victoria's Secret's mission.
The Apparel
Victoria's Secret is the most popular women's underwear and intimates designer in the market; the name is practically synonymous with high-quality lingerie. The brand offers high-quality bras, panties, sets, lingerie, sleepwear, and more. Any given item is typically available in a wide array of styles, colors, and sizes. The items are organized into various shops in each category. For instance, the lingerie department features a Bridal Shop, Day-to-Night Outfitting, the Dream Angels Collection, and The Halloween Edit. Within Victoria's Secret PINK collection, they offer a collection of underwear and apparel targeting a younger audience than their main line-up. The underwear and clothing in the PINK store have a "funner," "younger" design to them, that makes the clothing ideal for younger women.
Shoppers online or in stores will be able to find the variety of undergarments that suit their needs, with a broad range of choices in each category. The Accessories section offers bags, backpacks, wristlets, cosmetic bags, crossbody bags, and even footwear. The fine fragrances, body lotions and mists, as well as the brand new candles offer customers great variety and the ability for one stop shopping for pampering themselves or their loved ones.
The website is an easy-to-navigate tool that helps consumers shop for private items from the comfort of their own homes. The website also creates three subcategories from which customers can shop: PINK, Beauty, and Swim. Each item (such as Sleep, Accessories, and Beauty) are carefully organized with a profusion of choices for consumers. The website also highlights its cardmember rewards and offers New Arrivals in a separate section so that shoppers can have the latest trends with a few clicks of the keyboard. Victoria's Secret offers Standard Delivery, Express Delivery, Overnight, and Ship to Store options.
The Mission Statement The mission statement is an integral part of operations, and states that Victoria's Secret is interested in "captivating customer experiences that drive long-term loyalty and deliver sustained growth for our shareholders." Victoria's Secret is dedicated to creating a unique shopping experience for their customers in order to improve their lives. They also take great stock in creating sustained growth for their shareholders.